DeSena & Sweeney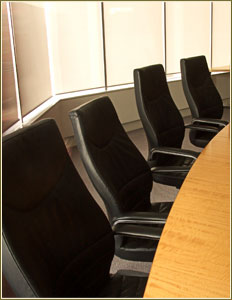 DeSena & Sweeney, LLP is a small to medium firm with nine (9) attorneys. Our firm was started in 2000 with Robert P. Sweeney, Esq. (formerly the Managing Attorney for State Farm's in-house counsel department) and Louis J. DeSena, Esq. The firm has grown over the years to include cases from State Farm Insurance, State Farm Fire and Casualty, AutoOne Insurance, Esurance Insurance Company, Unitrin Direct, Zurich Insurance Co, as well as self-insured clients in the trucking, architectural and construction industries.
We handle all negligence defense matters and trials, coverage issues, opinions and litigation, premises matters involving home owners and commercial property and first party (No-fault and UM/SUM) matters. We have litigated cases involving Labor Law, bankruptcy cases involving core issues of copyright infringement and contract matters, property and title disputes as well as tort actions in Federal Court.
We provide advice and counsel to business involving formation, litigation, and leases or purchases.